June 15, 2019
The Chicago Dogs love the commUNITY
6:30 pm
Impact Field
9850 Balmoral Ave
Rosemont, IL 60018
Buy Tickets
Please join The Unity in Community Foundation and the Chicago Dogs in our efforts to help support Jacob Corona, a 7 year old from Schiller Park who has been battling Childhood Leukemia for over a year. Jacob is your typical energetic 7 year old, who even in the mix of his recent struggles maintains a positive attitude and always has a smile on his face.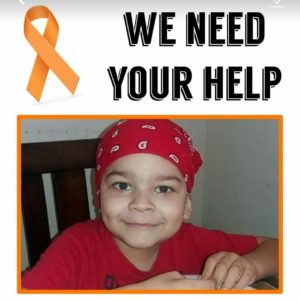 Unfortunately due to the circumstances, Jacob's family has undergone some financial stresses. With your help, proceeds generated from this event will help the family with their current financial situation. These donations will help her manage the expense of driving into downtown Chicago for his weekly treatments, purchase the medical supplies and prescription medicines that he needs, and make it possible for Ms. Corona to purchase groceries to keep up with the dietary needs of her son.
The road to recovery is long and arduous, and continue to take their toll on little Jacob. But with your prayers and support, we hope to make it a little easier for the Corona Family to deal with the financial hardship they continue to endure.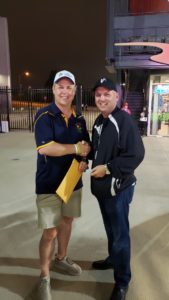 Congratulations to Chad Meyers, winner of the  Chicago Dogs 50/50 raffle drawing!!