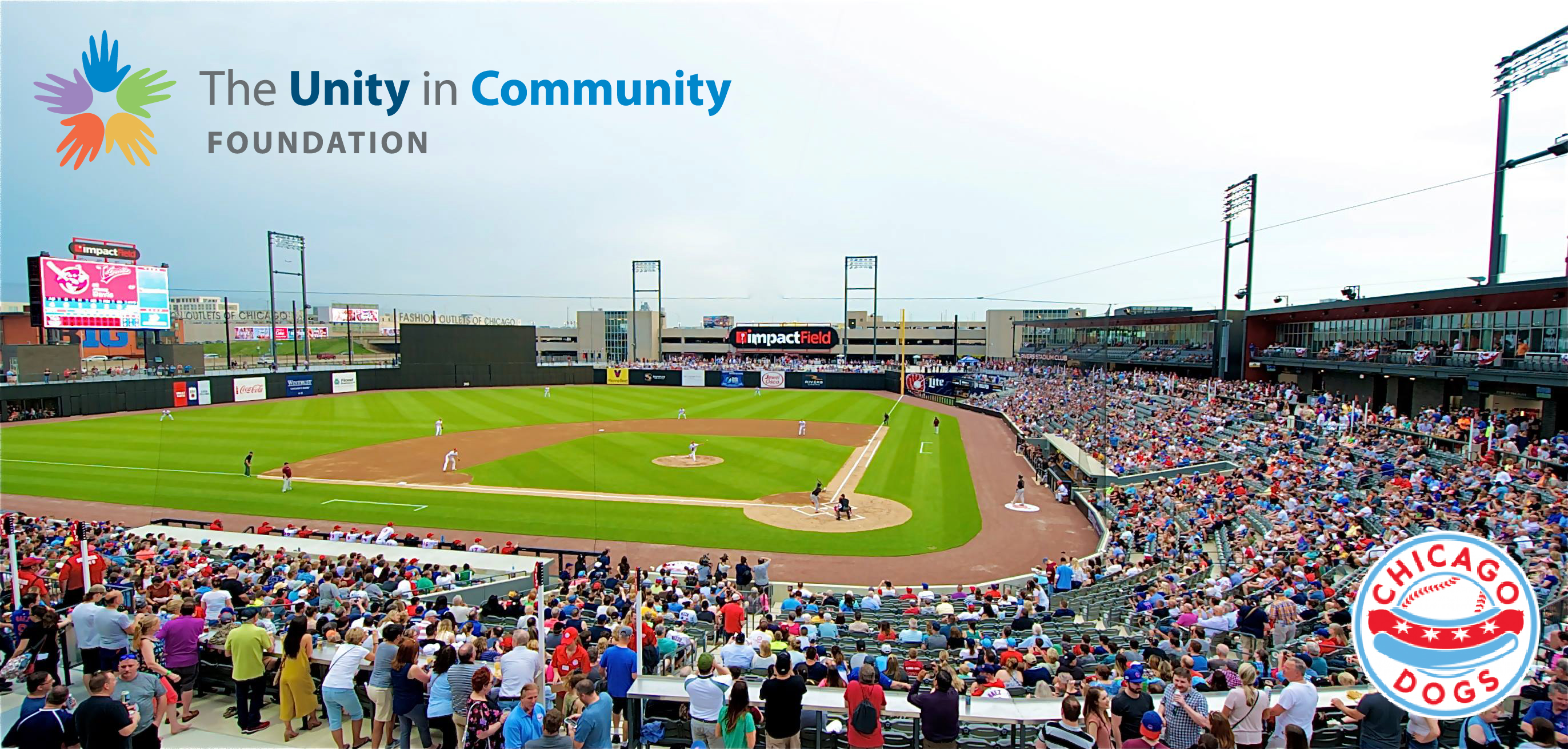 August 30, 2020
12th Annual Community Fundraiser
1:00 pm
Impact Field
9850 Balmoral Ave.
Rosemont, IL 60018
Buy Tickets
Please join the Unity and Community for our 12th Annual Fundraiser this year held at beautiful Impact Field*, home of the Chicago Dogs. Your generous support allows us to continue to serve people and families of our great Leyden commUNITY, such as Miguel Galvin, Jacob Corona and our upcoming Holiday meal delivery program just to name a few.
The Unity in Community would like to thank the Chicago Dogs for welcoming us to host our annual fundraiser. Without them this wouldn't be possible.
$3 bottomless popcorn and $3 bottomless fountain drinks
*Masks will be MANDATORY and worn at all times when not seated, tables will be physically distanced at 6 feet apart or more, hand sanitizer stations throughout the park.
Please email info@theunityincommunity.org if you have any questions